Experience E-Mobility - give away vouchers!
Give away the experience of e-mobility! More up-to-date than ever - with us you can experience the exciting possibilities of innovative e-mobility up close and of course try it out for yourself. A unique gift!
You need an extraordinary gift right now?
No problem! Buy this voucher and pay online with PayPal, by direct debit or credit card.
You will receive the voucher immediately after payment to your mail address - and your perfect gift is ready!
Our vouchers have a validity of 1 year from the date of purchase. Cash payment is excluded.
E-Mobility vouchers for download
Value voucher for 25 euros to be offset against all offers of Steckdose Berlin
incl. VAT
download (free shipping)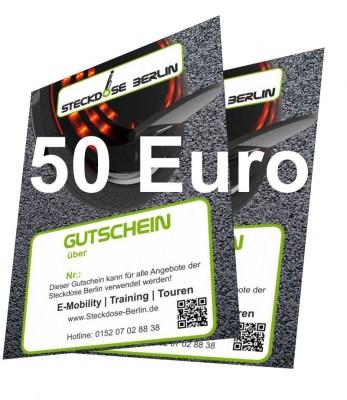 Value voucher for 50 euros to be offset against all offers of Steckdose Berlin
incl. VAT
download (free shipping)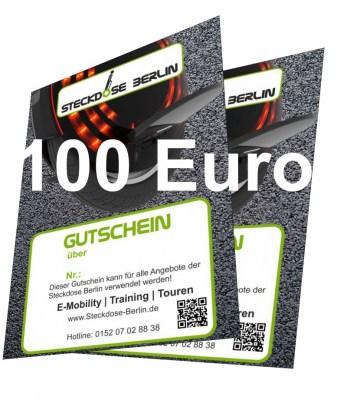 Value voucher for 100 euros to be offset against all offers of Steckdose Berlin
incl. VAT
download (free shipping)